Can we get a button on Facebook to "not" see certain things….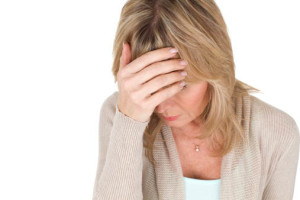 The button I am talking about and what I would so like to have is one to not see my "friends" posts on political issues. I have made many new friends over the years I have been on Facebook and I really love the interaction. I am all for people having their own opinion and being able to express it. The problem I have is when a person I really have come to admire and think we are "like minded" posts something hateful or very biased and one sided about a political figure or topic. It just makes me say to myself (and sometimes out loud), "oh no, not you too."
In "real life" I don't know how most of my friends feel about politics or even what party they belong to. We don't discuss politics. My Dad always said if you want to keep a friend you don't discuss politics or religion. So I don't have these discussions with friends or family members with the exception of my 3 kids. We all know where we stand and respect each others opinions. I do know the brands of clothing, purses and shoes my friends like but not their favorite politician.
Just this week a person I had respected and have had conversations on various topics posted something that made me say…"oh no, not you too." It is very  disheartening to see the hurtful and sometimes hateful comment coming from someone you have respected for so long. It changes the way you look at them and changes the way you feel. At least it does for me. It is one thing to post a comment and quite another to be so overly hateful or even abusive.
I never post anything about politics and never engage in conversation about it. It brings out the worst in people and I don't want to see that or be that person. My question is, do these people act like this in the "real world" or do they only do it when they are behind the safety of their computer screen? I have a few people I am friends with that are or have been politicians and I know where they stand and I respect that. I don't try to change them or say hurtful things to them. They have their belief and I have mine. We agree to disagree, without saying a word.
This is what I think it all boils down to…people all want us to think the way they do. What happened to everyone having an opinion and talking about it rationally and with out judgement or hate? I don't see the need to trash someone, be it a political figure or anyone else for that matter. Why can't we just have a conversation? Does the internet give you some kind of super power to say things you would never say if you were at dinner with friends?
We still have the right to free speech in our great country. I am grateful we have it and think we should speak our mind… It just doesn't have to be hurtful, hateful or abusive. Believe me it takes all the will power I have sometimes not to say something, but just as in "real life" I don't. Lesson learned, Dad! And those that know me, know this is hard for me as I have an opinion on everything. To all the people that feel the need to speak out… go ahead have your say, but if it is one of hate or abuse, I really don't want to see it.
Please give me that "I don't want to see this" button……