but I "love" it…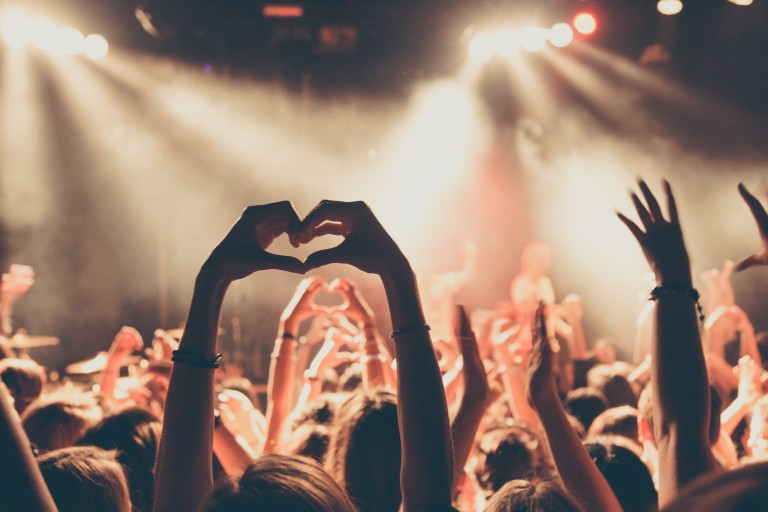 I changed The Rolling Stones lyrics a little here but I don't just "like" music, I love it!  I love all kinds of music. Having just had my "Summer of Concerts" end last night with Motley Crue and Alice Cooper, it got me to thinking about all the concerts I have been to since my very first one in the early 70's.
I thought I should compile a list of my top ten concerts of all time…in no particular order. I can't really rate them that way due to the fact they are all so different. I have such a wide range of music likes, from Alternative to Country. So I think depending on where I was and who I was with in my life may have had an affect on what I was into at that specific time.
My Top Ten Concert List:
1. Bon Jovi – it only tops the list because I think I have seen them more than any other band. They were awesome back in the early 2000's and even up to 2011. 2013 not so much and now without Richie, well don't think I will be going to see them again. Also memorable was taking my grandson to see them at the 2013 concert. His first concert.
2. The Rolling Stones – early 80's, was booked as their last tour. Great concert. Journey opened and were booed off the stage. Also George Thorogood and The Delaware Destroyers played too. Don't ask what happened after the concert was over.
3. Crosby, Stills, Nash and Young –  In the 70's..during my hippie phase.
4. The Bee Gees- Late 70's during my disco phase.
5. Queen – early 70's, my very first concert. Went with my husband, concert was great but about halfway though I told him I was hungry because I smelled BBQ Chicken, he looked at me and said, "um, that is pot"..I was very young and naive.
6. Counting Crows, Blind Melon, The Lemonheads, Gin Blossoms and Toad The Wet Sprocket – the 90's and I was into "Alternative" big time. Note: I was dating a much younger guy. I still love this music though. My one regret was not ever seeing R.E.M live.
7. Quiet Riot, Scorpions, Poision, Loverboy – 80's. Saw most of these at City Island, Harrisburg, PA. My significant other at the time loved these bands. Have to admit they were great concerts.
8. James Taylor/Carole King – 2010 Truly one of the best concerts I have ever been to. My youngest daughter and I went to see this. She is a huge fan of JT and I got tickets for her birthday. We were running late and we walked in the door as the concert was just about to start. The lady at the door said, "we've been waiting for you"…we laughed and she said "no really, we have. We have a surprise for you, give me your tickets". We looked at each other and gave her our tickets. She told us to follow that guy over there. We did, we had no idea what was going on. We kept following him and he led us down on the floor…to the very front row. We just looked at each other in amazement and screamed. Our tickets we gave the lady were at the very top row of the Verizon Center. Needless to say a very memorable concert in so many ways.
9. Kid Rock and Foreigner – July 2015 VA Beach. Great show by both bands.
10. Motley Crue and Alice Cooper – last night, August 26, 2015 Baltimore. With 2 of my kids and an awesome show put on by both bands. What more could you ask for?
My life has been filled with music of all genres. My parents played Frank Sinatra and Dean Martin and a little Glenn Miller. In my teens I was into The Temptations, Four Tops and all the music that Dick Clark had on Bandstand. And let's not forget, The Beatles. I was a true Beatlemaniac. My greatest music regret is never seeing them. We played music all the time when the kids were growing up and I think that is where they developed their love of it.
I love live concerts. There is something about the vibe and feeling I get when I am there. The memories I have of going to concerts are some of my best memories. That is what I notice now when I am at one, seeing parents taking their young children to see bands that they enjoyed. Families making musical memories together. I have also seen some other memorable musicians/bands such as Stevie Ray Vaughan, Willie Nelson, Dolly Parton, Kenny Rodgers, Jimmy Buffett and Neil Diamond just to mention a few. I wish I would have kept all of the tickets cause I know I am  forgetting some really great ones.
I'm not sure if it was the music, the people I saw or heard it with, what I was going through at the time or a combination of all of these. I just know my life would not have been the same without it. I love music. It can transport you to another time and place in seconds. So go ahead, put on some music and dance, dance, dance…
Do you go to live concerts? What was your favorite and why?