Watch out the 70's are back…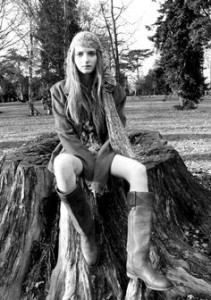 We are going to be surrounded by Boho, Fringes, Suede and Leather. I loved the 70's, really I did..but not sure I can do it again. Ok, maybe some of it. I would really like to see the whole "Peace and Love" thing happen again that's for sure. But we are here to talk of fashion for Fall 2015. And as for the men: Whether you like it or not Christmas is coming so take note..
1. Colors for Fall 2015 are: Army Green or Sage, Off White, Camel, Burnt Orange and all shades of Brown. Brown is evidently the new black!  For men they are showing lots of grey (shades of grey, maybe)
2. Handbags- Saddlebags, Crossbody bags and Clutches. I for one can never use a clutch, I can't get all my stuff in one. Ever!!
Here is a cute Saddlebag from Nine West. I really do like these! Not sure but maybe I could get all my stuff in here…
3. Chunky heels – yes, they are back. I'm not a big fan of these however they are better for your feet if you are going to wear heels. I don't really wear them much anymore except for special occasions. However, I don't mind a clunky heel on a boot. And while we are talking about boots…
4. Boots, boots, boots – Ankle boots, calf high boots, knee high boots and cowboy boots. All kinds of boots. I love boots and wear them most of the time from Fall thru Spring. I would wear them in the summer if it wasn't so hot!
My favorite pair of cowboy boots from Ariat..

5. Clothing- 70's style, boho, fringes, suede, knits(oh no not these again), crocheted vests like this one Ladies Bohemian Beaded Crocheted Camel Color Vest
 and flared pants. Although they did mention a good white oxford shirt is going to be big this fall. Personally, I didn't know it ever went out of style. Oh, and I even hesitate to put this in print..turtlenecks..yes, I said it. I really, really dislike turtlenecks.
6. Statement jewelry – Bigs earrings, Chunky necklaces and bracelets. For more beautiful jewelry please check out my website at www.mysilpada.com/renee.stambaugh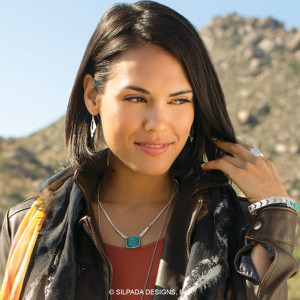 7. Lipstick – Red, Red, Red..all shades of red. Mary Kay has some beautiful ones. Check out my friend Becky's Mary Kay page. www.mary.com/BeckyGohn
8. Nail color – Plums, blues, copper and all metallics. My favorite nail polish is Essie and here is essie Nail Color, Metallics, Good as Gold
 for you to check out.
9. Jeans – they are showing flares again and also high waist. Not a fan of either one. I do like a boot cut for when I am wearing boots. But really I like skinny jeans for my knee high boots. The boots fit over the jeans so much better. I am not talking about jeans so skinny they cut off your circulation. My jeans have stretch in them and they really do stretch. Believe me there are times I think they may burst after a big meal.
And last but not least..
10. I know this isn't a fashion trend, but it is a trend and one I will definitely embrace. Wine in cans – yes you heard me. Who doesn't love this? My favorite 2015 trend of all!
Happy Fall!!